You have reached the end of our
Fabulous Fall Blog Hop
:) I hope you enjoyed the wonderful fall colour combo creations the Fred She Said DT have created. If you are wondering what I am talking about ( what!? LOL) Please go
HERE
to start your journey ;)
ENTRY INSTRUCTIONS:
Collect up all the special words from each stop ( there are 13 words in all - some DT got 2 words ;) ). Once you have your phrase, enter it at fredshesaid.contest@gmail.com or clicky this EMAIL LINK with BLOG HOP in the subject line, enter your secret phrase and your name. Please, one entry per person. Please enter by
Friday September 30th
Midnight EDT.
There will be
ONE lucky winner
( selected randomly from the entries) of this prize package:
£15 Gift Voucher to
Bearly Mine Designs
$10 Prize Package of yummy goodies chosen by Judy from
Pizzazz APlenty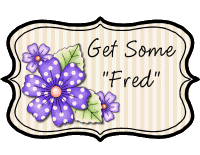 ... and a $30 Gift Certificate to the Fred She Said Store :)
Here is the list of Blog Hops in case you lost your way:
1. FSS Blog:
http://fred-she-said.blogspot.com/
2. Danielle:
http://paulettespapers.com/
3. Debbie:
http://debbiedee.blogspot.com/
4. Nancy:
http://inspiredbystamps.blogspot.com/
5. Robin:
http://robinscreativenest.blogspot.com/
6. Vicki:
http://vldesigns.blogspot.com/
7. Darsie:
http://craftingwithdarsie.blogspot.com/
8. Anne:
http://stargrovesblog.blogspot.com/
9: Michelle:
http://inspirationblooms.blogspot.com
10: Carol:
http://chocolatecraftsandbearsohmy.blogspot.com/
11: Challenge Blog (no word, just directions)
http://fss-challenge.blogspot.com/
Thanks so much for hopping with us! I'll be back with a winner Saturday October 1st. Good Luck!